Amazon SageMaker is a powerful tool that enables us to build, train, and deploy at scale our machine learning-based workloads. With help from AWS CI/CD tools, we can speed up this pipeline process. In this talk, we discuss how to integrate Amazon SageMaker into a CI/CD pipeline as well as how to orchestrate with other serverless components.
登壇者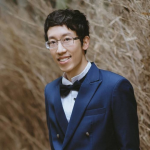 Vit Niennattrakulさん
所属:Managing Director, DailiTech & AWS Community Hero, Thailand
Vit started using AWS in 2013, sensing that AWS was the major building block to drive innovations in Thailand. But they needed some help to unlock the path of success. Specifically they needed places to share and exchange knowledge between AWS users in Thailand. So he started building the AWS User Group (Thailand) with the help of his passionate team and AWS staff in December 2014. He and his team organize the meetups regularly, and also collaborate with AWS on many marketing events and seminars. Also, he encourages members to share their experience and knowledge. In 2019 the community reached 5,800 members and continues to expand.
主な聴講者
Data scientist who would like to publish their model as an API to integrate with business application in production, or DevOps engineering who would like to setup the environment for data scientist.